Sign-up to our mailing list
All about Spiel, and platypuses
So we took Fabulous Beasts to Internationale Spieltage in Essen, Germany, at the end of last week. Otherwise known as Spiel, it's the world's premier tabletop gaming convention, with tens of thousands of people attending.
We saw tables and tables of people playing all manner of games, merchandising, cosplay, and so many dice. We saw couples; families; bands of game fans. While we were there, 1,040 players set the world record for the biggest game of Catan. We ate wonderful bratwurst, and Nutella and banana pancakes. We found it hard to find good coffee. We saw a huge number of games we'd love the chance to play, and we bought as many back with us as we could.
And we showed Fabulous Beasts to a lot of people! (Thanks so much to Kickstarter for giving us space on their lovely stand!) Maybe this isn't the sort of thing we should be admitting, but we were pretty nervous about taking our game there. We joked on the plane over that Fabulous Beasts is the platypus, or keytar, of games: not quite a tabletop game, not quite a videogame.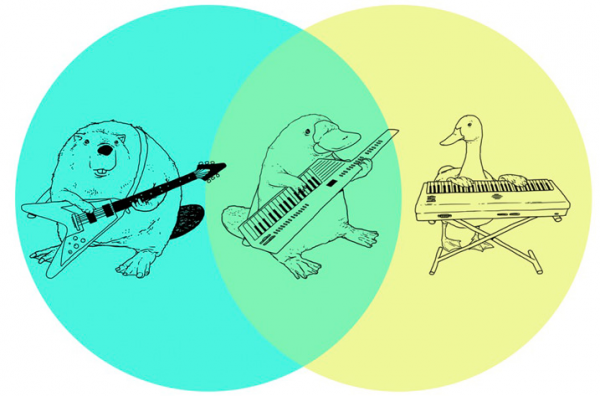 BoardGameGeek previewed us just before the show, commenting that they couldn't tell whether it's really a boardgame, and we really started wondering whether people would think our game, with pieces and stacking in the physical world and a score and animation in a digital one, fitted in. Would they give us the time? Would they laugh and point? Would they – worse – ignore us?
It was totally fine! It was actually really fun. We got a chance to show BoardGameGeek and they enjoyed it. Did they think it was a proper boardgame? Who knows! But we had a lot of happy players.
We demoed a brand-new mode, a cooperative game where you work together to build the most fabulous world and tower you can and get a great score before the tower collapses. It really pushes Fabulous Beasts' two most important elements to the fore: the skill of placing pieces, and the strategy of which to place and when.
It really worked for the space – people could join at will and get to place pieces. Some really got into it. Here's a great video of one particularly committed player's performance.
That concentration! We got some really great highscores, too. The top player was a game designer, Christopher Badell, who applied big strategy and careful placement to earn a huge score of 4410.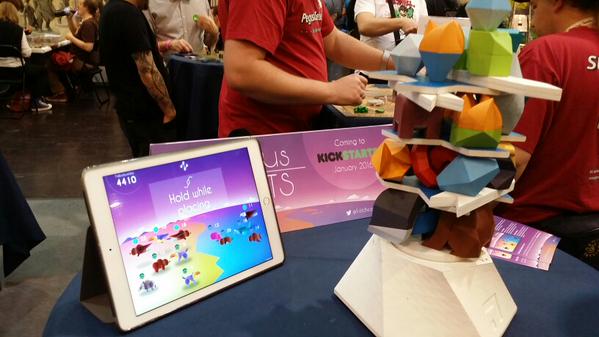 We had a great time, and were so pleased the game went down so well. Thanks so much to Kickstarter's Luke Crane and Margot Atwell for giving us space on their stand and all their support, and Margot's partner, Zak Zyz for his great videos and all their stacking skills. We'll be back next year for sure.