Sign-up to our mailing list
Beasts of Balance Reviews
Beasts of Balance is an award winning game and well-loved by industry critics and consumers alike – and we have the reviews and awards to prove it!
Have a read about Beasts of Balance in reviews, videos and podcasts from a variety of toy and game reviewers, journalists and bloggers! Check out our recent awards too!
New Awards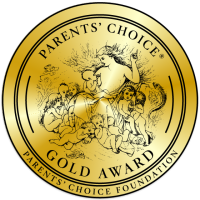 We're proud to announce that Beasts of Balance is a winner of a Parents' Choice Foundation Gold Award in the Toy Category.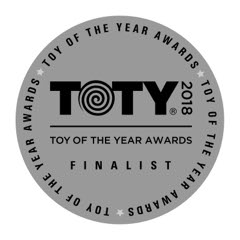 Beasts of Balance is also a finalist in the Toy of the Year Awards 2018 in the Game Category.
Gift Guides Christmas 2017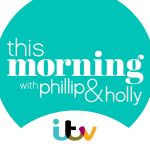 Watch ITV's This Morning with Phillip Schofield Holly Willoughby to see Beasts of Balance as one of their 'Must Have Christmas Board Games'!

Beasts of Balance is no.1 on T3's list of 'Best Board Games for Christmas 2017'
'A top game and a fine piece of shelf candy when not in play too…on-screen graphics are works of art'

Beasts of Balance is featured on Deseret News' 'practical, enjoyable and unusual gift ideas' 2017 holiday gift guide!

Engadget features Beasts of Balance in their Entertainment gift guide – check it out!

Beasts of Balance was chosen for the South Jersey Mom gift guide in the Imaginative Play section – see page 20.


Sunday Woman Magazine chose Beasts of Balance in their 'Not Your Usual Gift Guide' for gift ideas for under 10 year olds.

Beasts of Balance features in the STEM/STEAM category on Mommy University's Play and Learn Holiday Gift Guide.
'Beasts of Balance is an innovative toy that challenges children to think outside the box…It is a mentally challenging game that will keep children engaged while developing problem solving skills.'

The La Times has featured Beasts of Balance in their gift guide for Video Game Lovers!

Check out page 53 in Baton Rouge Parents to see Beasts of Balance in their holiday gift guide!


Beasts of Balance is featured in the Arizona Health and Living pre-holiday gift guide on page 55.
October 2017

Have a watch from 27 seconds to see what Toy Insider's Laurie Schacht had to say about Beasts of Balance when she visited Family Circle Magazine to talk about games to laugh out loud with the family.
'The pieces are just beautiful'

'We love this game!

'If your're looking for a family game to play this Christmas that combines traditional boardgame elements with high tech augmented reality then look no further than Sensible Objects' Beasts of Balance.'

'It's a clever marriage of physical and digital design and you can play solo or with loads of people taking turns. The beauty is that what happens each time you play will be very different to the last.'

Beasts of Balance is one of FQ Magazine's Top Toys for Over 5's on page 41.

Read about how we 'designed 2017's best board game…Playing god has never been so much fun.'

'One of those rare games that is genuinely enjoyable for all ages.'
September 2017

'The unique way that the physical stacking and app animations interlink really engages a crowd.'

Take a look at the top tech toys of the season – Beasts of Balance is features around 4 minutes in!

'This game is so amazing because it is a hybrid board game and digital game…The combination helps bring more imagination, more visual art, and a different type of entertainment to the players.
August 2017

'We've never played anything like Beasts of Balance, and we're pretty sure you haven't, either. The seamless blending of the real and virtual worlds makes for an immersive and expansive game that draws you in and keeps you coming back for more.

Take a look at the best app-enhanced board games for all the family.

'This is so much more than a game. Get the kids thinking while they are having fun and they will not even realize how much they are learning!'

Take a listen of an interview with designer George Buckingham!
July 2017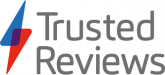 'A game of surprising choice and depth that will have you completely hooked…Beasts of Balance is very compelling and worryingly addictive, lovingly presented both inside and outside of the app…a game of nerve, poise, smarts and strategy, where both the digital and physical parts are equally important.'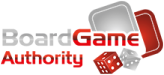 'Beasts of Balance looks impressive. The pieces are finely sculpted and look and feel great.'

Read about the new Battles Expansion.
'The Battles expansion adds a whole second layer of play to an already fun game, without affecting the laid back approach that makes the original game so enjoyable.'

'An excellent new direction for the popular (and beautiful looking) augmented board game.'

'Something utterly unique'

'It's definitely worth a spot in the family board game collection.'

'Sensible Object is putting a modern twist on the classic tabletop game with Beasts of Balance, a digitally-enhanced, menagerie-filled world-building co-op game played with stackable, animal-shaped blocks.'

'If you like stacking games, be sure to take a look at this one—I'm excited for what it will add to the experience!'

'A game that's hard to stop playing…Beasts of Balance really shines when I play it with my children…This is what family game night looks like in the digital age.'

'Your gateway to gaming goodness lies ahead.'

'The digital app really does add something special to the game…I think anyone with children at home should have this one on their radar.'
June 2017

'Beasts of Balance is a lot of fun. A lot of fun. I'm a huge fan of stacking games as it is, but the worldbuilding aspect with the mobile app takes the game to the next level…a beautifully designed game'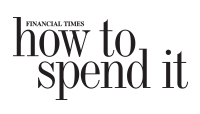 'Technologically interesting, dexterously demanding, mentally stretching, addictive and entertaining…A fascinating portal to a fantasy world.'

'This is my favorite new game to play.'

Beasts of Balance is one of Huffington Posts' best tech gifts for today's grads.
May 2017

'Do you ever just sit and wonder what it would be like to combine an octopus and a bear? Well, it's called a Pawpoise and it's strangely adorable.'

'One of the most pleasant game-learning experiences ever…Adults will love this game. Kids will love this game.'
February 2017

'Both the digital app and plastic stacking pieces had a keen sense of modern design and color. And, frankly, the demo I saw was sheer fun! I laughed out loud — it was that clever.'
December 2016

'Beasts of Balance is designed as a family game that appeals to the current generation of kids who've grown up with tablets, but which also draws them out into tabletop cooperative gameplay with physical objects….The cooperative gameplay is one of Beasts of Balance's selling points, certainly for parents looking for a game to get their family round a table working together, rather than sparking arguments from over-competitive instincts.'

Infusing molded plastic with storylines and magic, this game shows what's possible when you pair toys and tech.

Beasts of Balance is one of Inc.'s 3 Cool New Tech-Toys That Can Make Your Children Smarter.

'This is a game that is both strikingly beautiful on and off screen.'

'We've been playing a few days now and are already blown away by the addictive gameplay and surprising amount of strategy needed to win!'

'Even more rare is a game that sucks our whole family in. Since opening the box three days ago, we've played it at least a dozen times each day.'

'Your entire family will love it!'

'The perfect game for family game night'
'

The wildly inventive, gloriously addictive game which essentially reimagines Jenga for the iPhone generation.

'One of the finest examples of physical and digital gameplay working together…seriously fun…irresistible personality…gorgeous to look at…gripping to play'

'We love Beasts of Balance…it completely captured the imagination of my kids…My kids have spent more time playing Beasts of Balance in a few days than they have spent in total on our favourite board games.'

'The futuristic new board game that takes Jenga to the next level…beautifully presented'

'fun and complex'

'A truly magical toy/board game/video game hybrid…pretty spectacular.'

'Beautifully designed stacking game that can be played solo or with friends…21st century board game'
November 2016

Listen to this Toys for game podcast – Beasts of Balance features at 1 hour, 45 minutes.

'Beasts of Balance immediately feels very special – but it also makes you feel special.'

Beasts of Balance received the Dice Tower Seal of Excellence.
'This is unique and fresh and interesting…it's just continually played and played and played…What I love about this game is that it plays well with all number of players, my youngest daughter who is eight all the way up to a 40 year old man…It's fantasy, whimsical, and yet at the same time it teaches you to make logical and dexterity decisions. It's a great combo; I really enjoyed this game.'

'A smart hybrid of the physical dexterity genre and the digital world with surprisingly deep and engrossing core mechanics'

Beasts of Balance is in Geek Dad's Holiday Gift Guide.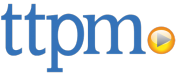 'A stacking game with a wildly cool digital twist…Right out of the box, setup is as easy as one two three…Beautifully designed…It's exciting enough to play solo and interesting enough to keep more players engaged.'
'FIVE STARS…a game that's well worth the price, both in terms of the quality of its construction as well as its repeat gameplay value.'

'The beasts designed for this boardgame are beautifully created.'

'The concept is actually really neat as it mixes tabletop with digital play.'

'frustratingly addictive'

'It's equal parts physical and digital — a true hybrid that utilises the strengths of each medium…The app has some deep, interesting systems, while the physical props retain the tactile and social experience that so many people love about board games…a game that's unlike anything I've played before'