Sign-up to our mailing list
We're back from GameCity
We've just returned from several wonderful and busy days at GameCity, where we played the game with all comers, held the world's first-ever Fabulous Beasts tournament, appeared on The Guardian's breakfast show, ate toast, and launched a new Twitter account, @dailyfabbeast! We did so much! Let us tell you the story!
GameCity is based at the National Videogame Arcade, Nottingham's excellent museum of gaming. Since it was the school holidays, we had the chance to play with loads of kids with their parents, as well as students and general festival goers, our game designer, George spent most of this time scribbling design notes in a notebook as he watched them. But the best thing was to have people come back for one more go; we saw some incredible dedication, and some incredible towers. We'll show the best shortly.
We also got to show some press, including Pocketgamer, who published a fantastic writeup:
For amusing kids or as a party game, it might end up as one of the best there is, using the market's familiarity with NFC toys like Skylanders, Amiibo and recently released Lego Dimensions to make something unique with the technology.
George also appeared on Wake Up With The Guardian, a breakfast radio show hosted by Jordan Erica Webber (who said "I think that @FabBeasts was my favourite game at @gamecity"!) and Keith Stuart. We played a game, though we can't quite vouch for how well it works just through speech… but below is what it looked like, also featuring the excellent Jonathan Whiting on the right. Take a listen right here!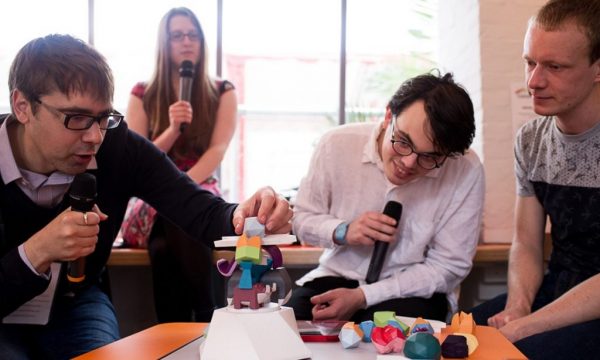 Wednesday's highscore was Ross Fowkes' 4902, for which he managed to stack the entire tower on his second go. Ross' achievement meant he, with Elsa Bartley, got to play in our tournament on Thursday morning, which we held during our presentation of the game in the ballroom of Nottingham's grand Council House.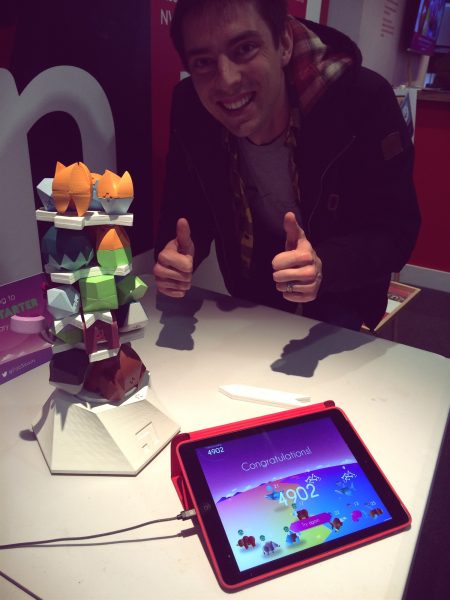 Proving he's a natural, Ross and Elsa ended up beating a game dev celebrity team of William "The Stanley Parable" Pugh, Ed "Proteus" Key and Keith "The Guardian" Stuart plus three teams of audience members, winning the Omnibeast trophy!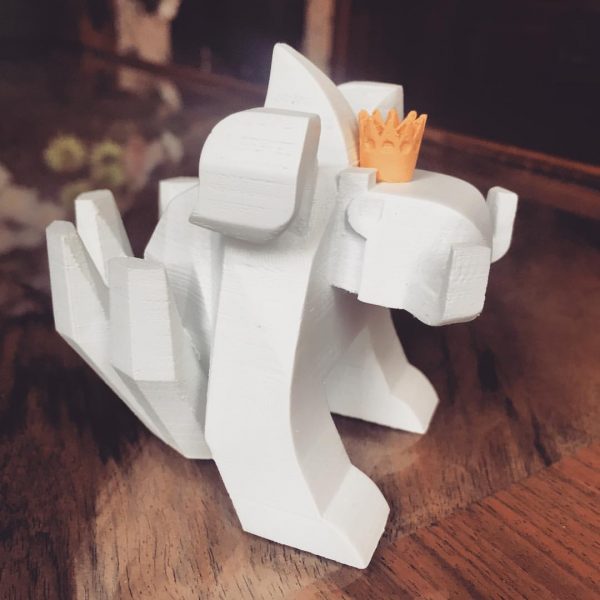 We continued to demo through to Saturday, reserving some extra prizes for the festival's overall highscore, and the Most Ridiculous Tower. We had some fantastic towers, some making excellent use of the Miracle of Distraction to cantilever out from the main structure and act as a new surface to build from. A favourite was a side-mounted shark, which, to be honest, we didn't think would work, but that showed us. Here are the winners!
Most Ridiculous Tower
Congratulations to Steve Margetson, Sjors Houkes and Adam Curtis for their creation! It's dangerous, it's exciting! It's creative in a slightly unhinged way. It's Fabulous Beasts at its thrilling best!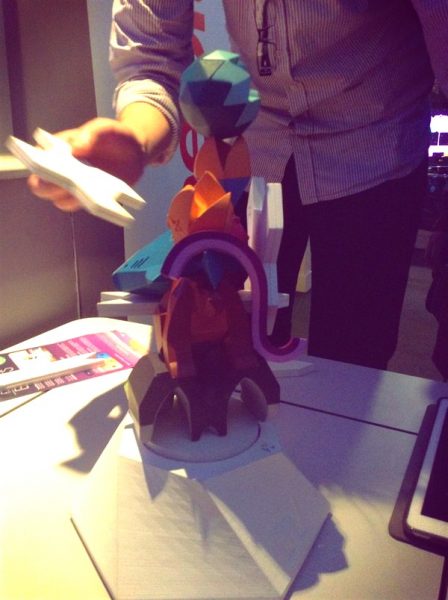 Highest Scoring Tower
Congratulations to Ashleigh Howard and Aurora Spark for notching a great 9456. You don't get a score like that without nearly maxing out Miracles from the start, and then going on to stack every single piece to double it. And look at that miraculous Miracle placement! Distraction, Haste and Weight, all out on a limb. Fantastic play!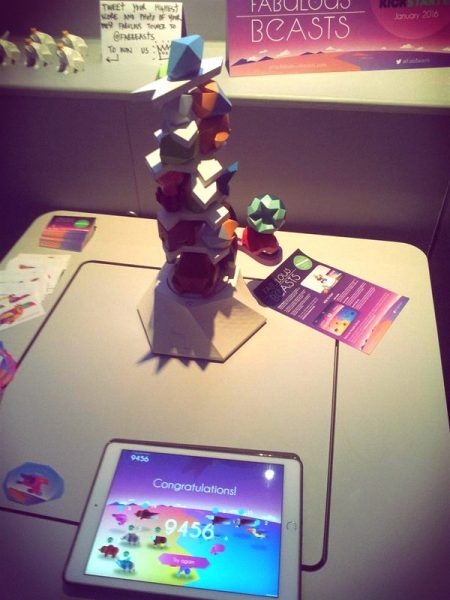 Thanks to everyone who played, and to everyone at GameCity for organising such a fun week. Here's to next year!