Sign-up to our mailing list
Our Inspiration
Beasts of Balance is a work that is inspired. Our team is composed of people who are inspired by all sorts of people and things around them, which inevitably feeds into the work they create – including Beasts of Balance.
What are those inspirations and collaborations, and how have they affected our work? Read on to find out!
Which people/companies/groups influenced the team's creative decisions during the making of Beasts of Balance?
Lyall, Lead Artist: The illustrators Josh Brill, Charley Harper and Nathan Jurevicius; Spry Fox's 'Road Not Taken' and ustwo's 'Monument Valley'.
Tim, Lead Designer: Amanda Vissell, Hans Gustav Ehrenreich, Alexander Calder, Gerald Mendez, Oink Games
Chris, Lead Engineer: For the electronics – friends and colleagues from other projects esp. Rowan Hoggarth & Bennie Affleck. Dave Jones from EEVBlog. Countless anonymous makers & engineers.
George, Lead Developer: Other people making indie video games with custom controllers, especially former collaborators like Holly Gramazio, David Hayward, Jonatan Van Hove, Ricky Haggett, Marie Foulston and Jonathan Brodsky.
What was the original inspiration for Beasts of Balance, and what caused any changes over time?
Lyall: In terms of the digital art style, one of my initial inspirations for the Beasts' appearance was origami. In the early prototype of the game, the Beasts were very angular – almost entirely constructed from triangles. As the game developed, this style was abandoned in favour of a 'friendlier', more characterful style – one that better allowed for the Beasts' personalities to come through in animation. But some of the origami influences remained; the Beasts as we now know them are constructed from very simple geometric forms, with organic shapes implied rather than accurately represented. I enjoy the challenge of working in an art style with such constraints.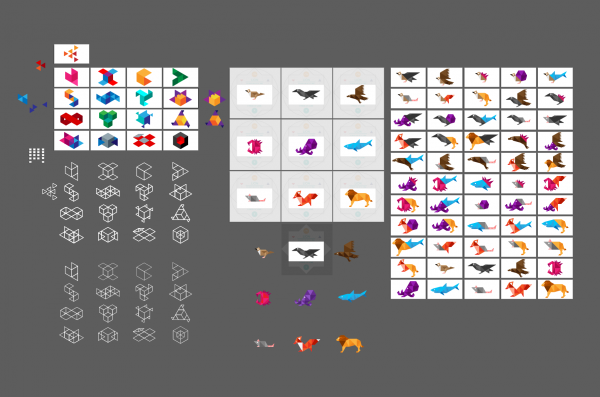 Tim: The physical design evolved through the need to balance three criteria: aesthetics, stackability and manufacturability. The pieces needed to look great, they needed to offer the right difficulty level when stacked, and they needed to be mass manufactured. Getting those three criteria right meant an awful lot of trial and error along the way.
Chris: In some ways the electronics design started and finished in the very early prototypes where I was exploring different ways to sense objects in 3D towers. We settled on a particular combination of technologies such as NFC & weigh-scales that provide less detail but much better responsiveness and reliability than other high-tech solutions. Ultimately we wanted to make a great game first and fancy technology second. Since deciding the general approach it's been about putting in the detailed engineering work and iterating on designs to make them ready for mass manufacture.
What particular moments were there during the process of making BoB when the team realised things needed to pivot/change?
Lyall: It's interesting making a game with both physical and digital components, as it's not always initially obvious how closely the two sides of the game need to reference each other. Several months before the release of Beasts of Balance in 2016, I was designing the artwork for the 'world screen', the main in-game view where all the Beasts in the world are visible in their respective regions. I'd coloured the land region a pale yellow (like a dry grassland) and the clouds were a dusky orange. When playtesters sat down to play the game, we kept noticing that they had trouble matching up the physical Element Artefacts to the corresponding digital regions. At that point, the Air Element was a pale blue and the Earth Element a mid-green – very different to the orange and yellow colours on screen! So, realising that ease of understanding was vital here, both the Element Artefacts and the digital regions were recoloured to match one another more closely.
Tim: At several points along the way I threw things out and started again. Often the designs I initially produce are too difficult to play, which you only realise once you have physical models to try out. It can be heartbreaking to throw out days of work, especially if you know you're going to have to put in extra hours to make up the time, but the end result is always, always worth it.
Chris: Things change all the time – during the design phase it can be stressful enough but leading-up to manufacture is a whole different story. To sell electronic products commercially you need to pass standard tests but some 40-50% of new electronic products fail on their 1st attempt as it's almost impossible to pre-empt certain failures during design. The most stressful time in 2016 was almost certainly scrambling to fix a problem with our 1st electronic tests… We had (and still have) amazing suppliers who helped massively to solve this before our 1st batch of manufacturing started.
George: One moment that stands out especially to me was before the launch of the Beasts Kickstarter. We had a moment of sitting down and realizing – the game we have now is too complicated, it's not really working, and if we launch with this we won't get anywhere. We needed to take it all the way back down the ground and rebuild it entirely. So that was a big scary moment – and as soon as we'd made that decision, the pressure was on to quickly find a design that worked. But pretty soon the new design started come together, and ultimately it was entirely the correct decision. So much of the game was a result of this kind of subtractive process, refining down the design to only the strongest bits, then working endlessly to make those parts as strong as possible.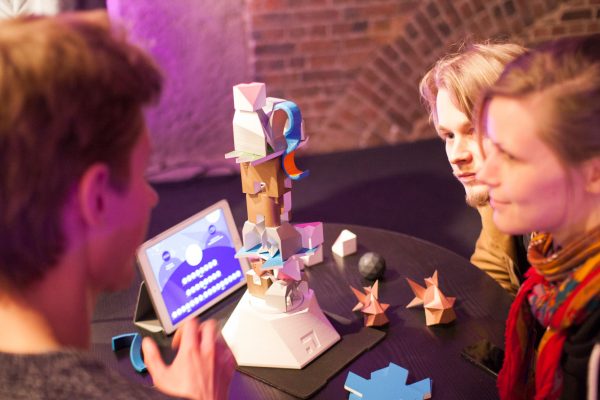 Collaborators like Disasterpeace brought a lot to the table in the making of BoB – how did they influence the final game?
Tim: Being a small team it's important to bring in outside voices to keep things fresh. Especially when they're well respected in their fields. Disasterpeace gave us a solution that we would have never thought possible, and we think BoB is so much stronger for it.
George: One of the best things about working on a project like this is getting to work with new people. Rich (Disasterpeace) really lifted the game, and totally set a lot of the mood that we ended up with — but I want to also shout out David Kanaga & Eric van Amerongen's work on the sounds and Jonathan Brodsky's work making the music system actually… work.
Were new inspiration sources incorporated when it came to developing Battles?
Tim: Yes, absolutely. Whereas Co-op was designed to be a peaceful, relaxed experience, Battles is more akin to a competitive tabletop game. We took a lot of inspiration from other games in the genre, paying attention to mechanics, flow and how they incorporate theme into the game beats. Influences were many and varied, including collectible card games like Magic the Gathering, multi-win state games like 7 Wonders and small-deck games like Love Letter.
Who has inspired you in creating your overall product aims and direction, not necessarily Beasts of Balance only?
Tim: I've always been attracted to industrial designers who don't just churn out typical products. Maywa Denki, FM3's Buddha Machines, Teenage Engineering, LEGO, Acronym. Also lots of influences from IOT, connected environments, speculative fiction & science fiction – Mark Weiser, Dunne & Raby, Bruce Sterling, Neil Stephenson, Alan Moore. I could keep going, it's an ever growing list.
Chris: I'm really just inspired by people who try to pursue a dream or do something ambitious – because so many people say they want to but don't try. One of my high-school friends was in a band that got on Letterman, two of my university housemates built a fitness company to earn money while studying, another ex-housemate won a silver medal at London 2012… I have plenty of more famous inspirations too but they all display a similar can-do mindset and I like to remind myself that anyone can at least try.
George : As time goes on, I realize how important, uh, money is. Which sounds weird, but looking at stuff through the lens of – what resources, what constraints did these teams have, and what were they able to do with it. So studios like Finji, Fullbright, even Froach Club where people are finding really creative ways to make excellent, surprising work out of limited resources and skillsets.
Also I want to shout out Toca Boca & Hit-Point, who both consistently make incredibly smart, well-considered and above all cute games.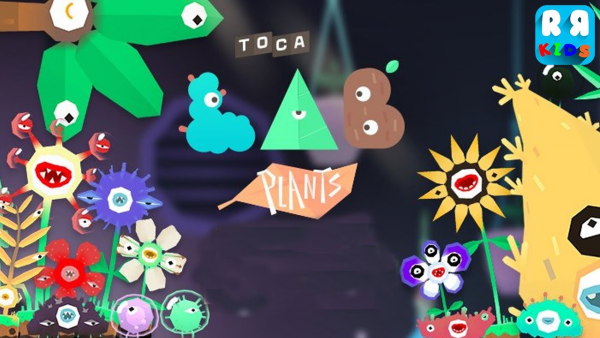 Especially looking to the future, who continues to inspire you as you move forwards onto new projects?
Lyall: I've always had a soft spot for ancient art/architecture (e.g. Greek urns and Egyptian tomb paintings), as well as Aztec patterns and Art Deco buildings/facades. I'd love to be able to draw on this fascination when developing art styles for future projects. Right now I'm particularly loving the work of illustrator Jonny Wan, as he cites similar influences for his stunning artworks.
Tim: Anyone making stuff that reflects the weirdness in the world right now. Weird times need weird art. Recently Ryoji Ikeda, Jacob Kirkegaard, China Mieville, Sun O))), Punchdrunk, James Bridle, The KLF.
George: Voice Originals especially is an exciting opportunity to look to influences from outside games – there's so much exciting stuff happening in the generative art / AI community. People like KR Pipkin, Loren Schmidt, Allison Parrish, Darius Kazemi, Kate Compton, James Bridle (snap!) and many more…
Liked what you read above? Check out more about Beasts of Balance by watching our trailer, or buy a copy now.